Internetional functional fitness competition
SUMMER CHALLENGE THROWDOWN 2023
Summer Challenge Throwdown 2023 is a one-day international functional fitness competition held in Nové Zámky in Slovakia on 19th of August 2023.
Venue
Devínska 2492/12,
940 02 Nové Zámky,
Slovenská Republika
---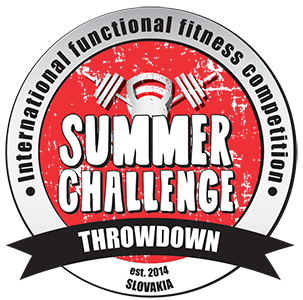 Co-organizer of the event
---
Cvič s IČ
IČO: 42184495
DIČ: 2023219627

Contact us
f you have any questions about the event or registration, please do not hesitate to contact us. We will be happy to answer your questions.