Internetional functional fitness competition
SUMMER CHALLENGE THROWDOWN 2020
Summer Challenge Throwdown 2020 is a one-day international functional fitness competition held in Nové Zámky in Slovakia.
Venue
SOŠ Stavebná - Priemstav,
Nitrianska cesta 4311/61,
940 02 Nové Zámky
---
Event organizer
Michal Kiss MKT / CrossFit Redoubt
IČO: 44730501
IČ DPH: SK1074305485
+421 904 521 340
www.crossfitredoubt.com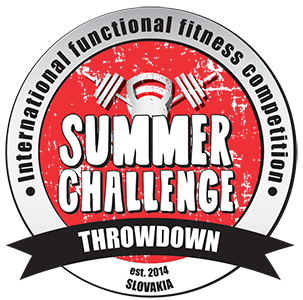 Contact us
f you have any questions about the event or registration, please do not hesitate to contact us. We will be happy to answer your questions.