New opportunities
New challenges
Summer Challenge Throwdown 2020 is a one-day international competition in functional fitness in Slovakia and the competition is the part of unique Open Air Gym Fitness Festival® that connects all sport and fitness enthusiasts in one day in one place. In its 7. year, it will yet again stand apart as a true test of fitness and fortitude. Athletes will be required to perform tough workouts that push their resolve, technical abilities and physical capabilities to the limit.
Incorporating gymnastic movements, weightlifting, endurance and many other movements into the programming, this will be a great challenge and a fierce competition set on an international stage. Its finals are taking place 05. September 2020. Winners of the RX category will share a total cash prize of 2000€.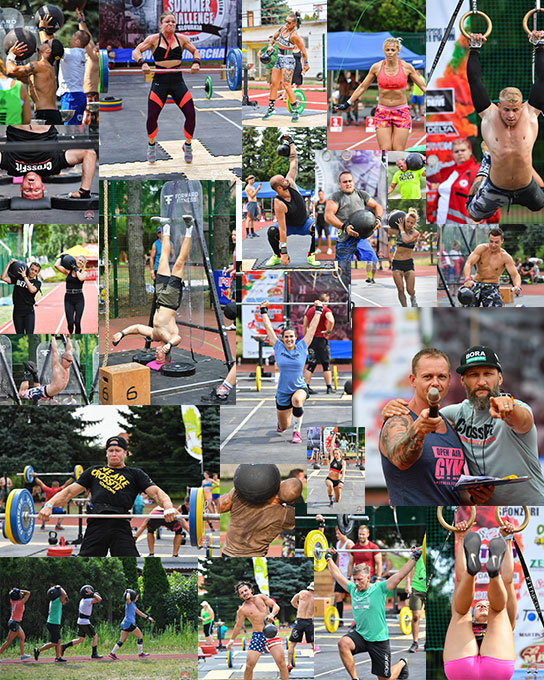 You want to
compete?
It is open to any athlete (regardless of ability) anywhere in the world who is looking for a good challenge. With divisions ranging from RX, Sport, Masters, Mix Couples it is open to you whatever your background, age and experience level.
Categories & Qualifications Summer Challenge Throwdown 2020
RX:
RX Men
RX Women
Rx Master Men 35+
SPORT:
Sport Men
Sport Women
Sport Master Men 35+
Sport Mix couples
Due to changes in the deadline and situation that narrowed Europe during the first half of 2020, the qualifying round is not taking place.
Registration will be on FIRST come FIRST served basis! Registration window will be available until spots sold out.
Finals' dates breakdown:
05. September 2020 finals for all categories